Opal Kelly FPGA modules are the perfect fit for many applications. We've identified three primary areas where our devices offer the most value and help you select the best product for your solution.
Integration
Evaluation
Acceleration
---
Development Boards / Evaluation Boards / Integration Modules
Opal Kelly FrontPanel-enabled devices are production-ready Integration Modules. They are specially crafted to be integrated into your final product design. Their small size and connector placement helps them adapt to product enclosures. Our FrontPanel SDK is licensed for distribution along with your product and our driver-only installer makes software installation simple and easy. We provide comprehensive documentation, mechanical drawings, 3D models, and reference designs to help you build your perfect product. Product lifecycle is managed with careful consideration during the component selection phase. Whenever possible, compatible product updates are made during the product lifetime if parts go obsolete. Finally, we provide an array of products with various configurations to help meet your design goals and cost targets. Want to see some examples? Click here to see what some our customers have done.
Evaluation Boards are typically a "chip-on-a-board" presentation with a large array of available peripherals so that you can experiment with IP and become comfortable with the manufacturer's product and design tool flow. These boards are very low cost because the component costs are often subsidized by the manufacturer to accomplish a "design win" and do not typically have board support from value added software such as the FrontPanel SDK. They are great for experimentation and evaluation, but poorly suited to integration in most applications. Schematics and layout files are usually available as reference designs.
Development Boards are similar to Evaluation Boards and are also usually in a "chip-on-a-board" presentation. They are often smaller and less populated than eval boards, and sometimes have support of open-source communities. They are also great platforms for experimentation and evaluation. Unfortunately, since product lifecycle and compatibility are not curated, they are also not usually a good fit for product integration. Our products fit this category, but with the added benefit that they're lifecycle managed for long-term integration.
FPGA-on-Module boards are integrated modules with the FPGA and essential peripherals (such as power supplies and memory components). These devices are lifecycle managed and designed in attractive form factors to make them suitable for integration. These devices do not have the FrontPanel interface and are not supported by our FrontPanel SDK and are intended for integrations where FrontPanel connectivity is not required. We identify these modules in our product matrix with the 
 icon.
---
Integration
Focus on the aspects of your project that provide the most value to you and your customers. Using an Opal Kelly FrontPanel-enabled device means you spend more time making a great product and less time trying to interface your device hardware to your PC software.

Opal Kelly FrontPanel devices accelerate product development by providing a powerful tool to your engineers. Eliminating months of up-front development effort, FrontPanel devices also greatly reduce ongoing software maintenance and swipe huge sums from your project budget.

FrontPanel devices are great for prototype construction, low-cost in-house test equipment replacements, custom hardware such as manufacturing line vision systems, and low- to medium- volume production devices.

Opal Kelly makes every effort to assure that our software, drivers, and devices have a migration path to new features and FPGA support that minimizes your re-engineering. We also continue to support new operating systems and platforms.
Applications
Custom Cameras
Machine Vision
Data Acquisition Systems
In-House Test Equipment
Industrial Control
Low-Latency Systems
Best products
---
Evaluation
Whether you've built a low-speed high precision analog-to-digital converter, a high-speed digital-to-analog converter, or new CMOS image sensor, pairing it with an Opal Kelly module is the perfect way to showcase your product to customers.
Dramatically reduce the cost of evaluation board development and utilize a common development environment for all your eval boards. Improve your customer's experience with a well-tested, reliable, easy-to-use peripheral device.
FrontPanel-enabled devices are available for low-speed serial peripherals to medium speed acquisition devices all the way up to high-speed gigabit transceiver capabilities so you can re-use and retarget throughout your entire product line. Customers may now engage your product more thoughtfully as they write their own HDL to communicate with your device.
Opal Kelly has introduced
SYZYGY®
, an open standard for high-performance peripheral connectivity. SYZYGY is designed for multi-peripheral platforms where high performance is required: data acquisition, machine vision, software-defined radio, and advanced sensing are just a few target applications.
Applications
Data Acquisition (DAC/ADC)
CCD/CMOS Image Sensors
Software-Defined Radio
Accelerometers
Mechanical Sensors
LCD & OLED Displays
Best products
---
Acceleration
FPGAs have enabled a new generation of computing power and FrontPanel-enabled devices give you access to that power from the ubiquity of a USB interface on your laptop or desktop computer.
The USB 3.0 interface on our Virtex- and Kintex-class modules transfers data at over 340 MiB/s to feed hungry processing pipelines without the complexity and expense of PCI Express implementations.
FrontPanel HDL host interface and endpoint modules are incredibly lightweight so more FPGA resources are available to your logic.
With high-speed on-board memory and extensive I/O capabilities through standard interface connectors such as FMC, memory-intensive algorithms have plenty of room to operate and high speed acquisition interfaces are only a connector away.
Applications
High-Speed Vision Systems
LIDAR / RADAR
Digital Signal Processing
Bioinformatics
Cryptography
Crypto-Currency
Reconfigurable Computing
Best products
---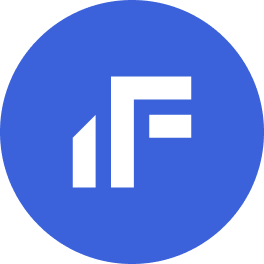 FrontPanel SDK
End-to-end communication between your software application and hardware.
Documentation Portal
Learn all about the FrontPanel SDK
and our FPGA integration modules.
Whitepaper
Semiconductor Evaluation Using FPGAs.