Opal Kelly Incorporated, located in Portland Oregon, provides a range of powerful USB and PCI Express FPGA modules that deliver the critical interconnection between a PC and many electronic devices.
Since 2004, the use of Opal Kelly modules has spread throughout the world–from University research labs and classrooms to some of the largest global commercial firms (and some of the very smallest).
Using Opal Kelly modules, design engineers, college professors, students, researchers, and hobbyists have all been relieved of the time, expense, and reliability concerns of inventing their own PC interconnection.
With extensive expertise in FPGA technology, hardware design, software programming, and embedded systems, Opal Kelly is aware of the problems facing engineers today and is committed to providing solutions that fill the time and expertise gap for efficient interconnect functionality, allowing development teams to focus on core competencies, thereby reducing overall design time and expense and accelerating time-to-market.
Address
Opal Kelly Incorporated
13500 SW 72nd Ave, STE 100
Portland, OR 97223
Ordering
We accept all orders through the Opal Kelly online store, with payment by MasterCard, Visa, American Express, pre-paid Wire Transfer or Check for payment. You can view the full range of Opal Kelly products on our Products Page. Opal Kelly ships worldwide using FedEx.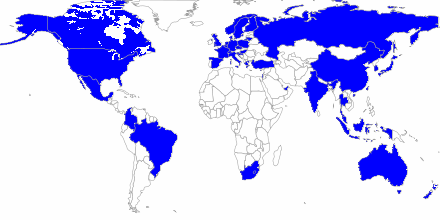 Request for Quote
To submit an RFQ, please go through the order procedure and select Request Quotation as the payment method during checkout. We will review the request and email your quote as soon as possible.
Shipping Costs
To determine shipping costs prior to placing an order, please go through the order procedure and enter your address information when asked. The store will automatically determine shipping costs to your location.
Export Control Information
If you're outside the U.S. or plan to ship one of our products outside the U.S., please review our Ordering page.
Product Design and Development
To make an apple pie from scratch,
you first must create the universe.
– Carl Sagan
Starting a new project from scratch can be an extremely costly proposition. From design specification to debug and development, many variables can cut into your product's design cycle. Assistance from someone who "has been there" can often save significant development costs and bring your product to market faster. If our experience or existing products can help you build yours, we'd like to lend a hand.
Design Expertise
Opal Kelly has experience in several areas. We can help you prototype or get to market with your idea in a variety of ways, but we won't feed you a line. If we can't help you, we'll tell you — and possibly refer you to someone who can. If we can help, it will certainly be worth your while to contact us.
Past projects include work in the following areas:
Digital Signal Processing algorithm design, analysis, and implementation.
DSP hardware implementation.
Algorithm implementation targetting FPGA and ASIC architectures.
USB and ethernet peripheral design.
Embedded systems design, construction, and programming.
PCB design and layout.
Original Equipment Manufacturers (OEM)
When you need to get a product to market quickly, you don't have time to reinvent the wheel. Opal Kelly can work with you and your design team to integrate our existing components into your business. We can also tailor our products to better match your needs. Contact us. It's probably easier than you think!
Product Customization
If you're an OEM and would like us to customize one of our existing products for easier integration with yours, please contact us. We can provide board respins with custom pinouts, add or remove hardware, and so on. We can also develop simpler add-on boards for our products. You get the benefit of our working firmware and driver API without the cost and uncertainty of development.